Here you will find the list of forms required to register your child for Dragon Camps.
Dragon Camps hours for a standard day are 8.30am to 5.15pm
The cost for a standard day is £29.99* (5 years plus) or £39.99* (4 year olds)
Early sessions cost £7.00
Late sessions cost £7.00.
Early sessions are available at at the camp venue from 7.30am to 8.30am and a late session from 5.15pm to 5.45pm.
We provide a wide range of activities, to suit both the sporty and the more creative child, planned every school holiday. Please see the planners for the upcoming holiday below.
If you would like to book your child in, or make a payment, please contact us on 01492 532104, speak with your Springfield Nursery Manager or email us at enquiries@DragonCamps.com
Preparing for Dragon Camps this holiday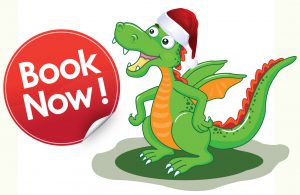 Planners 2021:
Planners will be displayed weekly at the camp venue.
1. MD and DC planner Christmas 21
Venues 2021:

Mini Dragons, Dragon Camps and Dragon Sports Camp will all be held at Ashbourne House, 6-8 Woodlands Road, Colwyn Bay, LL29 7DT
Check list, please ensure you have:
1. Completed and signed a Registration Form, a copy of the Terms and Conditions and completed a Prescribed Medication Form where necessary:
Dragon Camps Full Registration Form (inc T and C and Medication)
2.Completed a Booking Form for each child for your chosen camp:
Dragon Camps Booking Form Christmas 2021
3. Read the Parent Guide:
Dragon Sports Camp Parent Guide
If you have any further questions, please call 01492 532104 or email enquiries@DragonCamps.com with your enquiry.
*These reduced rates only apply if the completed booking form and payment are received by the date stipulated on the booking form.